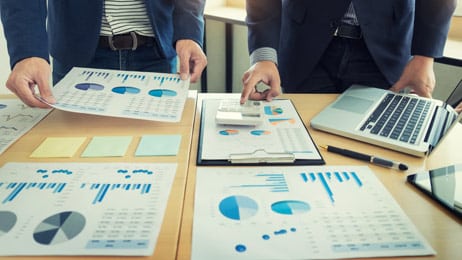 An educational institution with complex mailing needs required an efficient solution with an emphasis on quality.
Project. An educational institution for the arts and design in NYC approached CMS to manage its complex mailing programs – which occur 12 times throughout the year. The mailings include both domestic and international distribution. These projects require individual fulfillment, preparation and mailing.
Problem. This educational institution mails items of all shapes and sizes, from course catalogs, heavy and thick program viewbooks, educational journals, and other admissions and marketing collateral such as postcards and newsletters. Given that the educational institution is for the arts and design, their mail pieces are of very high quality and require extra care. Project quantities vary and are distributed to both U.S. and International destinations using the client's mailing lists. It was important for the client to outsource these projects to an expert mailing house to facilitate the process. And the educational institution had to have confidence in CMS's ability to process each project correctly and efficiently.
Solution. As mailing industry experts, CMS applies its Standard Operating Procedures and processes each of these jobs expertly. For CMS, this type of complex mailing solution is typical. One of the first steps is to take the client's mail list and compare it against the USPS National Change of Address (NCOA) database to ensure accuracy. These lists are then updated as needed and presorted for maximum mailing efficiency through the postal system. The various items are carefully package in any number of ways. The delivery addresses are ink-jetted onto labels or directly onto the mail pieces. The mailings are distributed through the USPS domestically, and through various CMS partners for International delivery.
Result. The client was confident in turning over its multiple mail projects to CMS for processing and delivery. The needs of these various projects could otherwise have involved multiple outsource vendors – requiring more involvement and more complexity – resulting in a challenge to the client. CMS, however, was able to provide a one-stop solution, and processed each of these mailing projects easily. The educational institution has now been a valued CMS client for almost ten years.