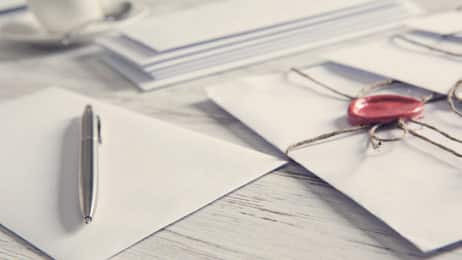 During Covid-19, an NYC insurance company needed to schedule quarterly mailings while most employees were working offsite.
Project. As businesses have closed offices and allowed employees to work at home, mailings that were scheduled on a consistent basis became cumbersome and inefficient.
Problem. An NYC business that schedules quarterly mailings to clients came to CMS requesting help. While these mailings were normally done in house, the process was difficult now with employees working offsite.
Solution. CMS has the ability to print simple projects. Getting the Word file from the client, as well as the database of addresses, we were able to print the letter, personalize it with the name of the receiver, match it to the appropriate envelope, insert it and send the mailing out quickly and on time. This same process will be in place for future quarterly mailings.
Result. The company was able to deliver appropriate messages when needed. Without gathering employees together in a central location, CMS was able to complete the process and make it work now – as well as for future mailings. If the company needs to send out certified mail, CMS also has an electronic certified mail solution.