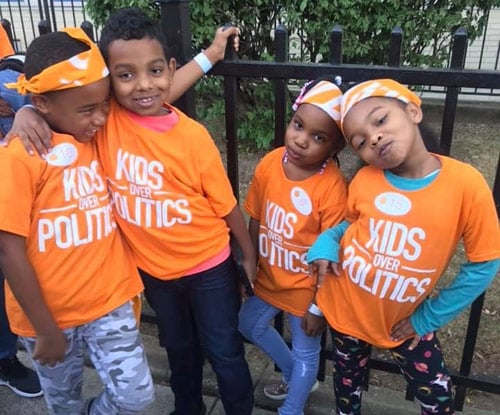 A Marketing Agency had a time-sensitive mailing requiring customized sorting to numerous facilities.
Project. An experiential marketing agency contacted CMS to sort, package and ship almost 9,000 T-Shirts of numerous sizes for adults and children, plus bandanas, to 5 public schools in Queens and 39 other locations, for a synchronized school rally.
Problem. The project required manual sorting of the T-shirts by various sizes for each school, matching the quantities on the customer's file that was supplied to CMS. The T-Shirts delivered from the manufacturer did not necessarily match the quantities on the file. This discrepancy had to be addressed during the sorting process. And not all of the delivery locations or schools had a delivery dock, creating the need for inside hand delivery to various facilities. Additionally, the 5 public school deliveries had to be made on the same day.
Solution. The T-Shirts had to be unpacked and counted by size. Any discrepancies were communicated to, and approved by, the client with suggested alternatives for shipping. In order to make sure the deliveries would be made correctly and on-time, CMS obtained the contact information for each location. It was necessary for CMS to contact each person prior to delivery to plan for inside deliveries to the proper office at the schools, as required. In those cases where hand delivery was not required, each of the small package shipments were tracked using UPS tracking numbers for real-time results. After sorting and packing these items into cartons that were placed on pallets for delivery, CMS was instructed to package any remaining items and deliver them to the client's office in Manhattan along with the original quantity, as outlined on the file.
Result. The client was content to hand this project over to CMS, as the price quoted was very competitive and the entire project required attention to detail – from operations to customer service and quality control – all of which was handled in an exemplary manner by CMS. The client recognized the value of turning this project over to professionals as the details would have been problematic and time-consuming. CMS was able to process and complete the fulfillment job easily, and on schedule. The school rally was a huge success.