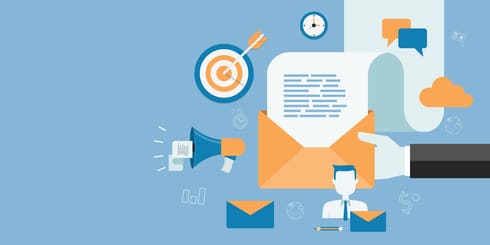 It's important to know that comparisons to competitors doesn't stop at your particular industry. Like it or not, when it comes to shipping, for instance, your company and your delivery system is compared to Amazon. Any shipments you make to your customers better be fast, and better be right. Patience, on the customer side, is wearing thin. If shipping isn't included in the package or it takes too long to get to the customer, they try another company. It's that simple.
How can you improve shipping? There are a number of ways you can create a positive customer experience. Here are a few.
Set expectations. OK, not all shipping can be done overnight. Most people understand that. So set expectations for the customer and adhere to your word.
Track shipments. In the event the package doesn't arrive as expected, customers want to know where it is and when it will arrive. If you are not tracking your shipments, your customer will not be happy.
Pack it well. Sounds silly, but sometimes the state of the shipment when it arrives can turn a customer around. A nicely packed box, with some thank you notice inside, can often win a customer over – even if the shipment is late. On the other hand, a package that arrives in poor condition and without any confirmation inside, gives your customer another impression. Chances are, they'll not order again.
The contents are in order. Even if it's a direct mail package, if the contents are out of order or not handled carefully, the prospective customer won't get a favorable impression of your company.
This article from Forbes emphasizes why shipping is critical for companies.
How can CMS help? We are your go-to company when it comes to shipping and fulfillment. Whether you're shipping domestically or internationally, we can route your materials the fastest, and most reliable way, so they get to their destination on time! And in good order! And we are very particular about organization – so we fulfill your package exactly as you see fit. It's why we've been in the business for 50 years and the reason our customers count on us for shipping and mailing again and again! Give us a call at 718-238-2919 and let's talk about your shipping concerns.