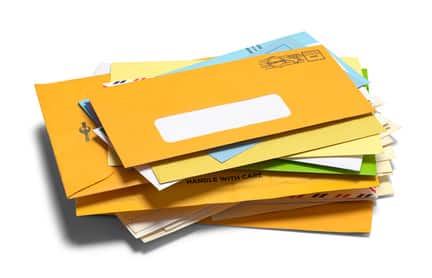 Some companies will say. "It's just a few cents for postage – it's not worth my time to manage my database." Obviously, the postage cost is part of the cost, but in this scenario, the company fails to look at all the other costs. For example:
Along with postage, you have to consider the cost of the paper, printing and ink.
What about the loss of the customer you didn't get? There's a certain percentage of your mail that ends up in the right hands, converting a prospect into a customer. If the mail hasn't been delivered, that won't happen. According to the Direct Marketing Association, the conversion rate on direct mail ranges from 2.9% – 5.1%.
If you've missed potential customers, what about the lifetime loss of revenue you could have gotten from that customer?
In some industries, companies must initiate processes to locate customers – in the case of an organization trying to reach beneficiaries, for example.
Do you know how often your potential clients move? The US Census Bureau says that 11% of us moved in 2017. If you mail monthly, that means you'll have an average of 1% who don't get your mail!
Take into account apartment dwellers, who move more often, and deceased customers and you may be losing more mail than you think!
Move Update. There are some things you can do to prevent undeliverable mail. CMS has Move Update technology to correct addresses before the mail is distributed. And once we do this, we can presort your mail before it goes to the USPS thereby earning you postage discounts while also making sure that your mail gets delivered to the right place the first time.
Need more information on how improved deliverability can affects costs and revenue? This article links to a calculator you can use for estimating the impact of undeliverable mail.
For more information on Move Update and improving your mail costs, as well as other mail services offered in Brooklyn and through NYC, check our website and call CMS at 718-238-2919.