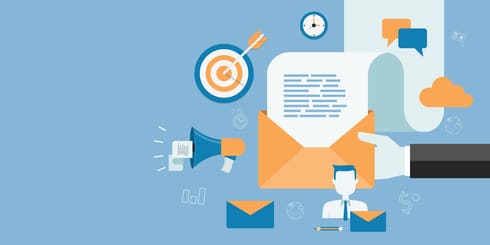 Think about it. When you are planning a mailing, there are lots of things to consider. First, there's the preparation for the mailing – determining what you are going to say and to whom are you sending it. That part you might have to do on your own, or maybe use a marketing consultant. But what about the rest.
What else is there? Consider your mailing list. Has it been checked and verified recently? And then there's the project of putting the pieces of the mailing together. Do you include both a letter and a brochure or catalog? Will you add a business reply card? And then, how will you package it? What's the least expensive way to package it and send it out to your target audience?
Engage an expert. These are all questions that a mailing services company like CMS can answer for you. Actually, CMS not only has the answers, but we can take care of each step for you. And let's face it, since we do it daily, we're experts! We have the staff to put your mailing together quickly. And we have the knowledge to know how best to pack it and how to ship it. We can pick up the materials from your business, or your printer's place of business, and get it all organized for you!
What's next? Give us a call at 718-238-2919. Tell us what you are planning and let us take the stress off your shoulders. We promise to take care of your mailing in a professional manner, making sure everything is assembled correctly and mailed on time.